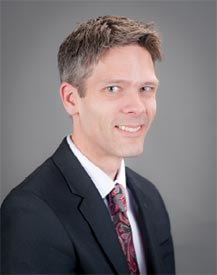 If you've been in Facilities for any length of time, you have probably heard some discussions of "Generations in the Workplace." Over the course of the last 10 years, I've noticed that the tenor of this conversation has shifted a bit. There is not only the concern about new, younger people joining the workforce – but also about all of the Baby Boomers, who have put in their 30 or 40 years, and are now getting ready for retirement.
It's an important topic. There are not enough members of Generation X (my generation) to take over all the positions that the Baby Boomers are vacating and Millennials may not be seasoned enough to take on the Boomers' former jobs. This scenario is occurring every day at an accelerating pace. It's the reason the IFMA Foundation has worked so hard to build a network of accredited Universities that offer programs in Facility Management. It's also why the IFMA Legal Council is stepping up its efforts to reach out to younger potential members.
However, there are factors at work in the workplace that are mitigating some of the impact of the Baby Boomers' exit. The biggest that I see are the effects of automation and artificial intelligence – two forces that often work hand in hand. When I was starting my career, these forces (automation in particular) were mainly responsible for making factory jobs redundant. Why pay a person to do what a robot could do better?
As machines get faster and software gets better, we're going to see these trends accelerate and move into a lot of other industries. Today when you call customer service, chances are you don't speak with a person, you answer to an Interactive Voice Response (IVR) system that asks you to give a short description of why you're calling. As these systems get better, more and more help desk functions will be taken away from people and given to the IVR. Self-driving vehicles will disrupt many other industries including Uber and taxi drivers, truck drivers, pilots, and transportation generally.
It's not only blue collar work that will be disrupted. People in white collar jobs are also going to feel the effects. Routine document review that is done by contract attorneys today maybe a function that software will perform in the future. Many secretarial and administrative tasks (calendar scheduling, dictation) have already been taken over by software. These disruptive trends will continue.
At some point, automation and artificial intelligence will make their mark on all industries. With that said, the "safest" professions for people will be those that require high levels of creativity, social intelligence and that some degree of human dexterity. While I don't think anyone's job is "safe," Facility Management probably scores fairly high on the scale of all 3 categories.
Big changes are coming to the workplace – probably sooner than most of us realize. My hope is that the IFMA LIC will be a resource for you to help you through these transitions and make sure your career prospers as we move into the next decade.
Thanks for being a member – I look forward to seeing you soon!
Joseph Geierman, MCR, CFM, FMP President, IFMA Legal Industry Council