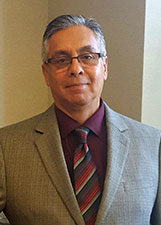 Hello IFMA Legal Industry Council members. Thank you for your continued support of the LIC and for nominating me as your president for 2019-2020.
IFMA is the world's largest and most widely recognized association for professional facility managers. As part of IFMA, the Legal Industry Council provides our members with resources to help them deal with the many challenges we encounter each and every day.
The LIC Google Group is the easiest way to communicate with your fellow members regarding a myriad of issues.
Our council is dedicated to providing its members with networking opportunities, webinars, certification programs and annual conferences.
While each of our firms are unique we are the same in many ways. Being able to communicate with each other knowing questions and answers are kept within the group is huge.
Our criteria to be a member of the LIC is strictly adhered to professionals working within the legal environment.
Here is your board for 2019-2020:
Ernie Casas Facilities Manger Irell & Manella
Kim Daugherty Director of Facilities Kean Miller
Phyllis Medler Facilities Manager Arnold Porter
Carol Monzon Site Manager Vendor Direct Solutions
Membership
Shelly Ortega Co-Membership Chair Haynes Boone
Carol Monzon Co-Membership Chair Vendors Direct Solutions
Our Special Thanks to Holly Evers, Joseph Geierman, Mike Lesage, Chris Mee and Craig Oakman in their continued support of the Council.
I want to Thank our sponsors for their generous support.
AI Architecture
Herman Miller
Mattern & Associates
Royal Cup
I have met many of the council members over the years at Facility Fusion and World Workplace and there is an enormous amount of talent among the LIC. If you have any thoughts, ideas or concerns, please feel free to reach out to any of your board members. I look forward to seeing new faces at World Workplace in Phoenix, AZ.
Ernie Casas
Facilities Manager | Irell & Manella LLP |
1800 Avenue of the Stars, Suite 900, Los Angeles, CA 90067 |
P: (310) 203-7528 | ecasas@irell.com