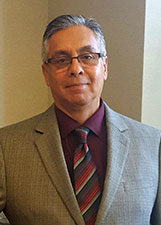 Hello IFMA Legal Industry Council Members. Thank you for your participation in this organization and for nominating me as your president. I am very pleased and honored to serve as the incoming LIC President for the term 2018/2019.
A little about me: I am the Facilities Manager at the Law firm of Irell & Manella. My career spans over 40 years with the majority at Irell. I began with Irell & Manella working in the firm's mail room. I moved from the mail room quickly when the firm purchased a multicopier machine (Irell was the first law firm on the west coast to purchase this type equipment) called the Xerox 9200. It was advertised as "It's a Miracle". The Xerox 9200 made copies 2 pages a second and in sets. It was the edge of technology (so we thought).
I made another leap and joined the Pension and Profit Sharing Department. After several years my manager moved on to another location and I became the Administrator of the firms Pension and Profit Sharing Plan. My position was short lived due to the growth of the firm. It was decided it would be in the best interest to have an outside company handle these responsibilities. At the same time the Office Services Supervisor was moving out of state and his position became available. I was back where I started this time as the supervisor of the mail room, copy room and hospitality.
When a position became available to manage our Downtown LA Office. I threw my name in the hat, had a great interview and became the Branch Manager for Irell's Downtown office. After five years a decision was made to close the downtown office and relocate everyone back to Century City. However, now being in Administration there was no place for me in the main office and I left the firm. I was employed with Simpson Thacher & Bartlett located in Universal City for a few years as their branch manager before Irell requested me to come back home. Twenty years since I am back with Irell and I can honestly say things could not have turned out any better.
I have been a member of IFMA for the past six years and a member of the LIC Council for two years. I have had the privilege of serving on the board of both the Beverly Hills Chapter and the Greater Los Angeles Chapter of the Association of Legal Administrators. I look forward to leading the Legal Industry Council and keep us headed in the right direction.
I have a fantastic board to assist me along this journey:
Kim Daugherty – Director of Facilities – Kean Miller
Pyllis Medler – Facilities Manager – Arnold & Porter
Carol Monzon – Site Manger – Vendors Direct Solutions c/o Irell & Manella
David Nugent will continue in his role as Membership.
Our Thanks to Holly Evers, Joseph Geierman, Craig Oakman and Chris Mee in their continued support of the Council.
I want to Thank our Sponsors:
HYL Architecture
Herman Miller
Royal Cup
Mattern & Associates
Learn more about our sponsors.
In closing I encourage you all to join and participate in our googlegroup forum and events happening during the year.
Making the board successful cannot happen without you. Please let us know what type webinars you want to hear about.
We are listening.
World Workplace in Charlotte is just around the corner in October 3-5, 2018. I look forward to seeing those of you that are able to attend.