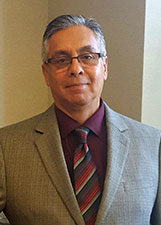 Hello Legal Industry Council members,
I want to express my appreciation in allowing me to be your President for the past two years. It has been exciting and I have truly enjoyed my time serving as president. I feel very fortunate to have worked with some fantastic and very intelligent people. Lessons learned will be deep and long lasting. Though my term as President has ended, I can step down with confidence and look to our future as I pass the torch to Kim Daugherty. Through her leadership and the amazing new board, I know the Legal Industry Council will continue to be successful. Thank you all for your support.
The Legal Industry Council of IFMA is pleased to announce and welcome the new Board for the 2020-2022 term:
President: Kim Daugherty
Vice President: Phyllis Medler
Treasurer: Chris Bennet
Secretary: Chris Eckl

Kim Daugherty
joined Kean Miller in 2005 and currently serves as the Chief Facilities and Records Officer for the firm's eight offices in Louisiana and Texas. Her responsibilities include managing offices leases, real estate related capital projects, and records administration. Kim oversees the firm's office services functions including the daily operations of the copy centers and records departments, contract management for supplies and services, purchasing and managing firm assets, developing and monitoring departmental budgets, and maintaining facilities which consists of safety, security, space utilization, maintenance and relationships with building management, and updating the emergency preparedness and business continuity plans.

Phyllis Medler, CFM, SFP, FMP
is the Facilities Manager for Arnold & Porter in San Francisco, CA overseeing the San Francisco and Silicon Valley offices. Prior to joining Arnold & Porter in 2018, Phyllis was the Facilities and Operations Manager for Wendel Rosen in Oakland, CA. At Wendel Rosen, Phyllis was responsible for managing all aspects of the firm's facilities and operations, including the David I. Wendel Conference Center, a full service event facility. Phyllis has more than 30 years of law firm experience, including office services, reception, and prior experience as a legal secretary. Phyllis is a Certified Facilities Manager (CFM), Sustainable Facilities Professional (SFP) and Facility Management Professional (FMP). She also has a Bachelor's degree in Liberal Arts, with a minor in Business Administration and a Master's Degree in Public Administration.

Chris Bennett
joined Smith, Gambrell, & Russell LLP in 2014 as an assistant to the Director of Office Services. In 2016 Chris was promoted to the Office Services Supervisor and in 2018 was promoted to the Facilities / Office Services Manager. Prior to working in law firms, Chris spent 10 years as an automotive mechanic for the Ford Motor Company. Chris holds an Associate's Degree in that field as well as a graduate of the Ford A.S.S.E.T program. Chris returned to school at Kennesaw State University and graduated with a B.S. in Political Science in 2014. Also, Chris has experience working as a technical advisor in political campaigns. Currently, Chris is responsible for the day to day operation of Facilities and Office Services in Atlanta, Georgia for the head office of Smith, Gambrell, & Russell LLP. He also holds responsibility of office services in 5 other domestic offices. He has experience in contract negotiations, vendor selection, and yearly budgeting for all domestic offices. He is also responsible for overseeing the receptionist, housekeeping, and contract facilities management team of IST in 3 offices.

Chris Eckl
is the Facilities Manager for Arnall Golden Gregory in Atlanta, GA, and also manages facilities services for the Washington, DC office of AGG. His responsibilities include managing all office services functions, purchasing and managing of all non-technology related assets, building management/property management relationships, facilities budgeting and forecasting, office security and related technology/internal controls, parking related services and space planning and management. Prior to Arnall Golden Gregory, Chris worked in Law Office Administration for 9 years and spent 12 years in senior sales and support positions with 3 national office services outsourcing providers. In addition, he is a graduate of the University of Tennessee, where he received a BA in Political Science, with a minor in Economics.
Best to all. Stay safe!
Ernie Casas
Facilities Manager | Irell & Manella LLP |
1800 Avenue of the Stars, Suite 900, Los Angeles, CA 90067 |
P: (310) 203-7528 | ecasas@irell.com